Massage
Massage room
There are two massage rooms on the second floor of our complex, where you can try different types of massage: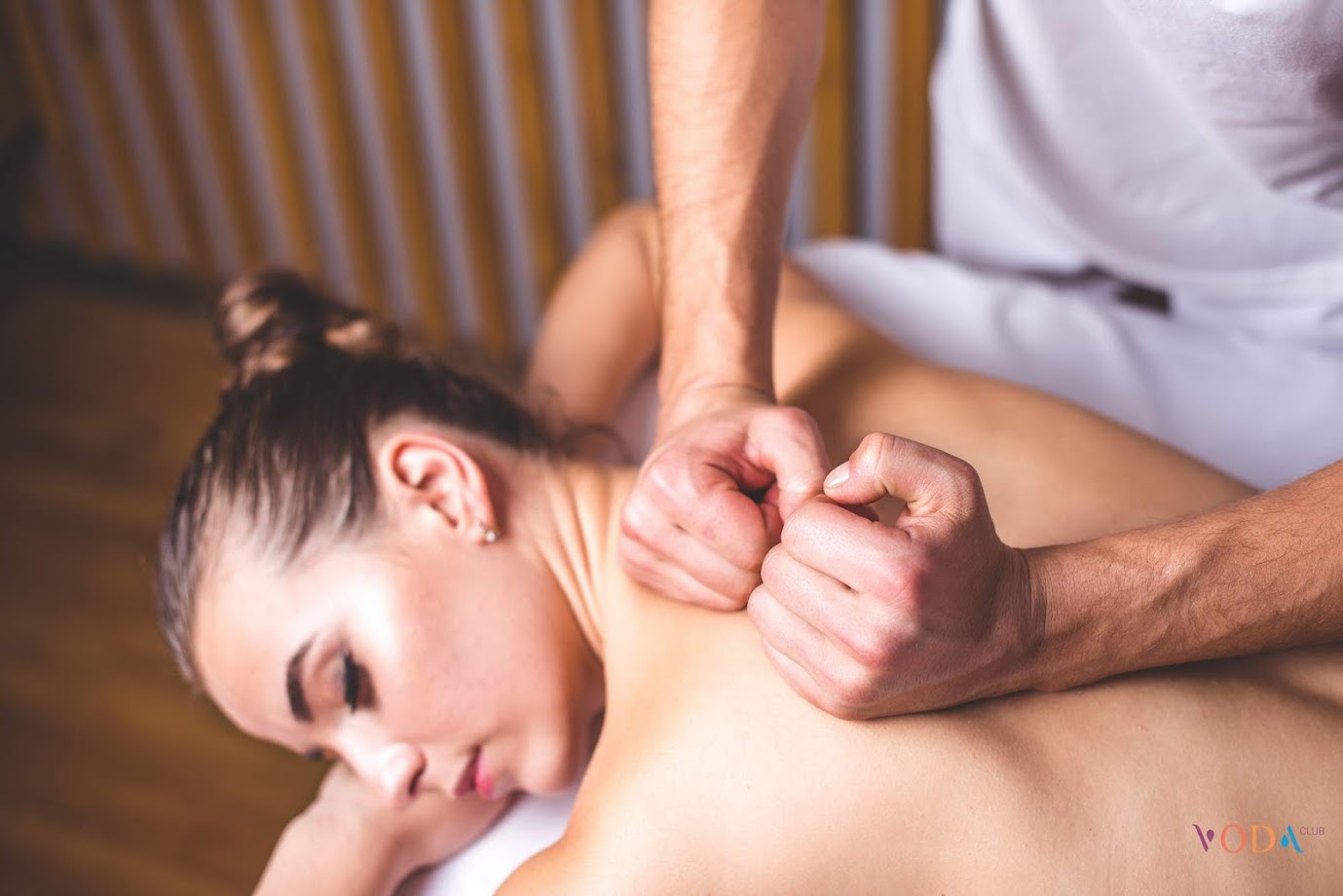 Relaxing massage
Full-body massage
Manual lymphatic drainage massage
Sport massage
Anti-cellulite massage

Children's massage
Head and neck massage
Foot massage
Back massage
Stone massage
One of the most popular types of massage is a full-body one, during which a massage therapist works out every single part of your body. Such treatment has a positive effect on muscles, joints and ligaments, it improves blood circulation and lymph draining, which helps organs to absorb nutrients, it also helps to reduce body waste a lot faster.
We recommend you to try Stone massage or Hot stone massage. During such treatment, a massage therapist places heated stones on different parts of the body. This treatment involves perfectly smooth-surfaced stones made of basalt or marble.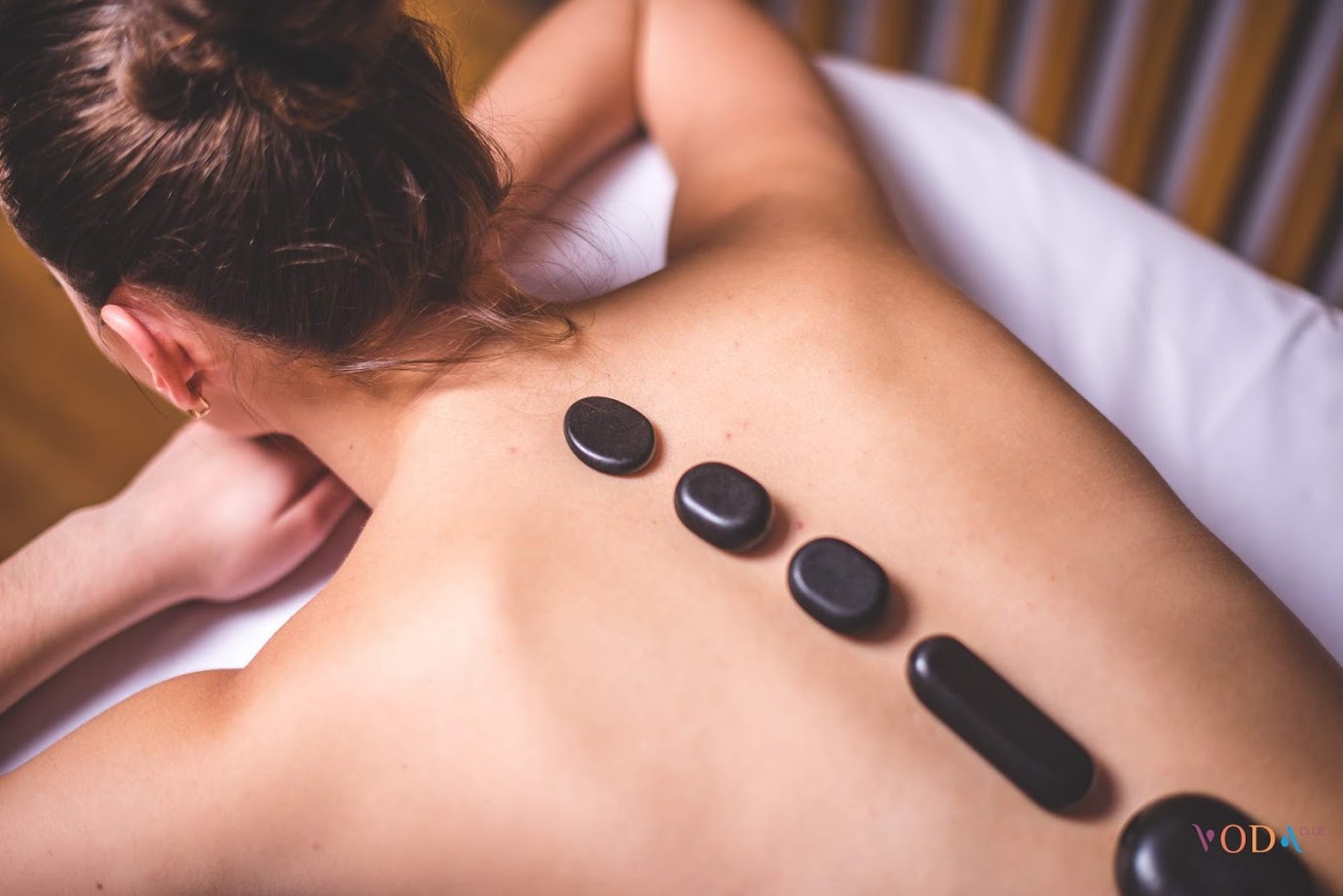 SPA-treatments:
VODA club professionals have picked the most effective treatment for you.
Peeling:
Coffee peeling
Sea salt peeling
One of the most popular SPA treatments is fragrant coffee peeling, that "polishes" skin and prevents it from premature aging , it helps to extend youth and preserve skin elasticity.