Massage
Massage room
There are two massage rooms on the second floor of our complex, where you can try different types of massage: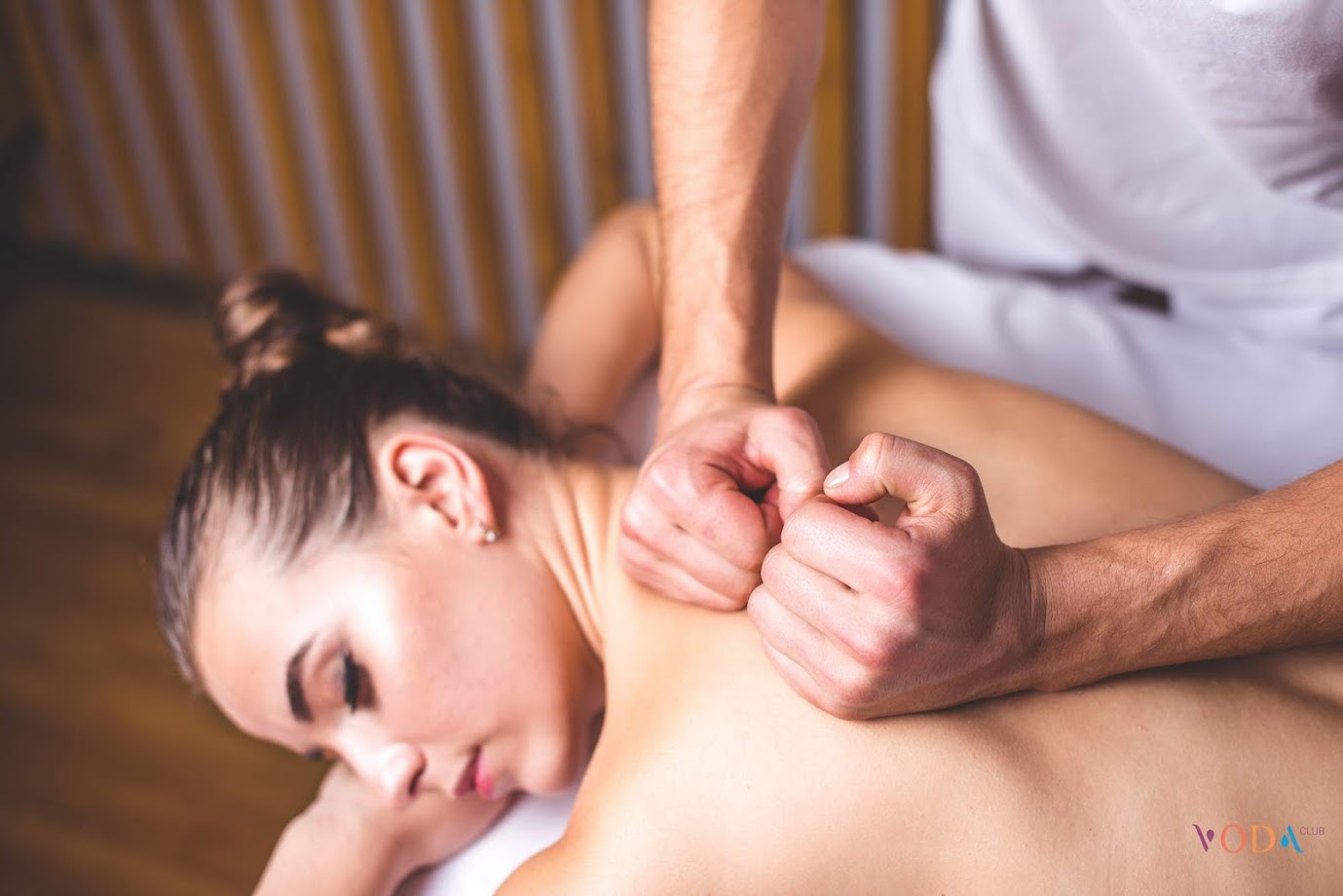 Relaxing massage
Full-body massage
Manual lymphatic drainage massage
Sport massage
Anti-cellulite massage

Children's massage
Head and neck massage
Foot massage
Back massage
Stone massage
One of the most popular types of massage is a full-body one, during which a massage therapist works out every single part of your body. Such treatment has a positive effect on muscles, joints and ligaments, it improves blood circulation and lymph draining, which helps organs to absorb nutrients, it also helps to reduce body waste a lot faster.
We recommend you to try Stone massage or Hot stone massage. During such treatment, a massage therapist places heated stones on different parts of the body. This treatment involves perfectly smooth-surfaced stones made of basalt or marble.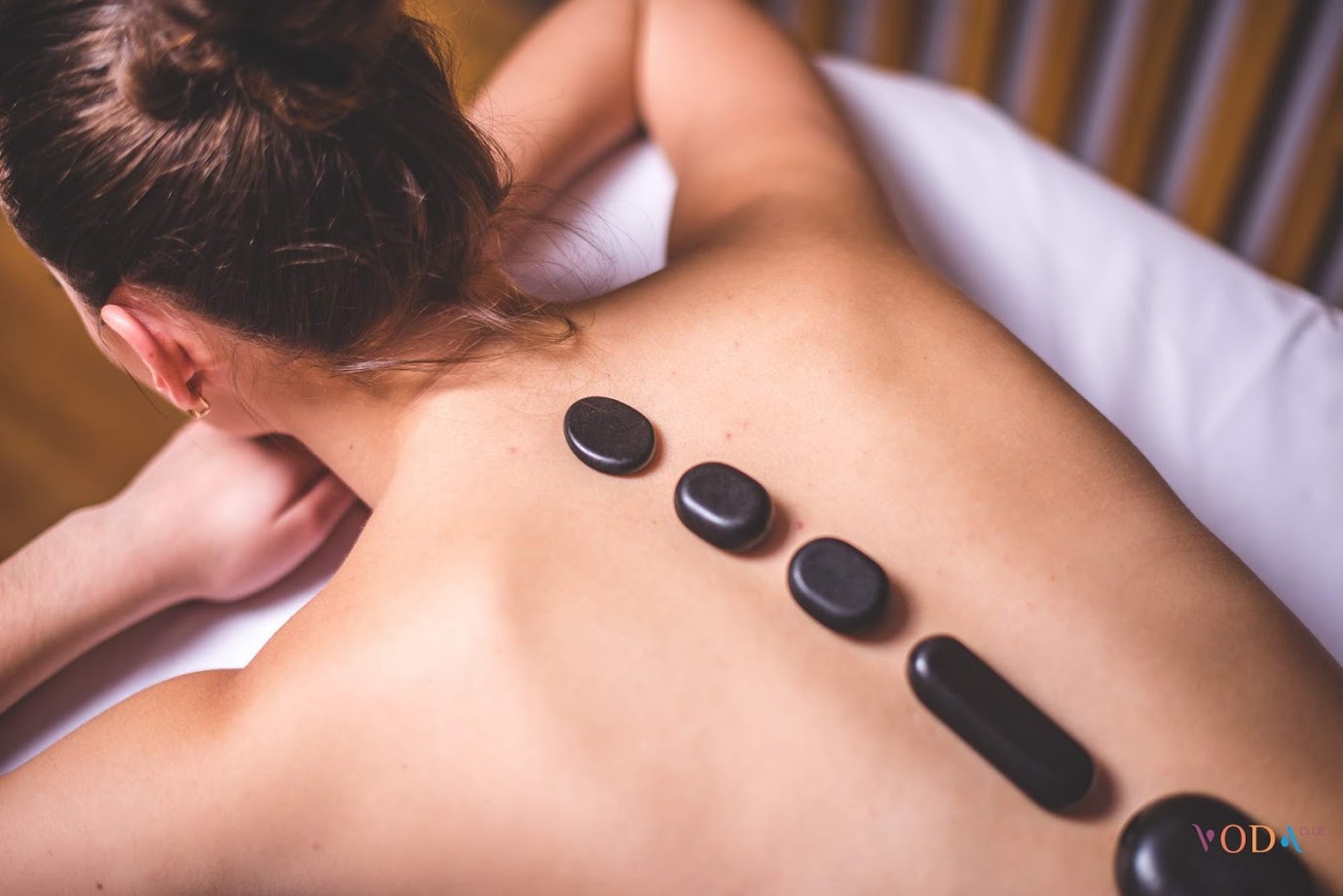 SPA-treatments:
VODA club professionals have picked the most effective treatment for you.
Peeling:
Coffee peeling
Sea salt peeling
One of the most popular SPA treatments is fragrant coffee peeling, that "polishes" skin and prevents it from premature aging , it helps to extend youth and preserve skin elasticity.
VODA beauty line
For a full body care, as well as a perfect gift, you can purchase "Gift set for body care VODA beauty line" at the reception of the complex; it was made, using natural ingredients. Honey, chocolate, almond and vanilla – these are the perfect scents that create an atmosphere of a Carpathian dreamlike winter evening.
Sugar body scrub
It softly renews and clears skin, making it elastic and tightening it, and honey, which is a part of the product, softens and nourishes the skin. Vanilla extract gives you tenderness and wraps you with breathtaking scent.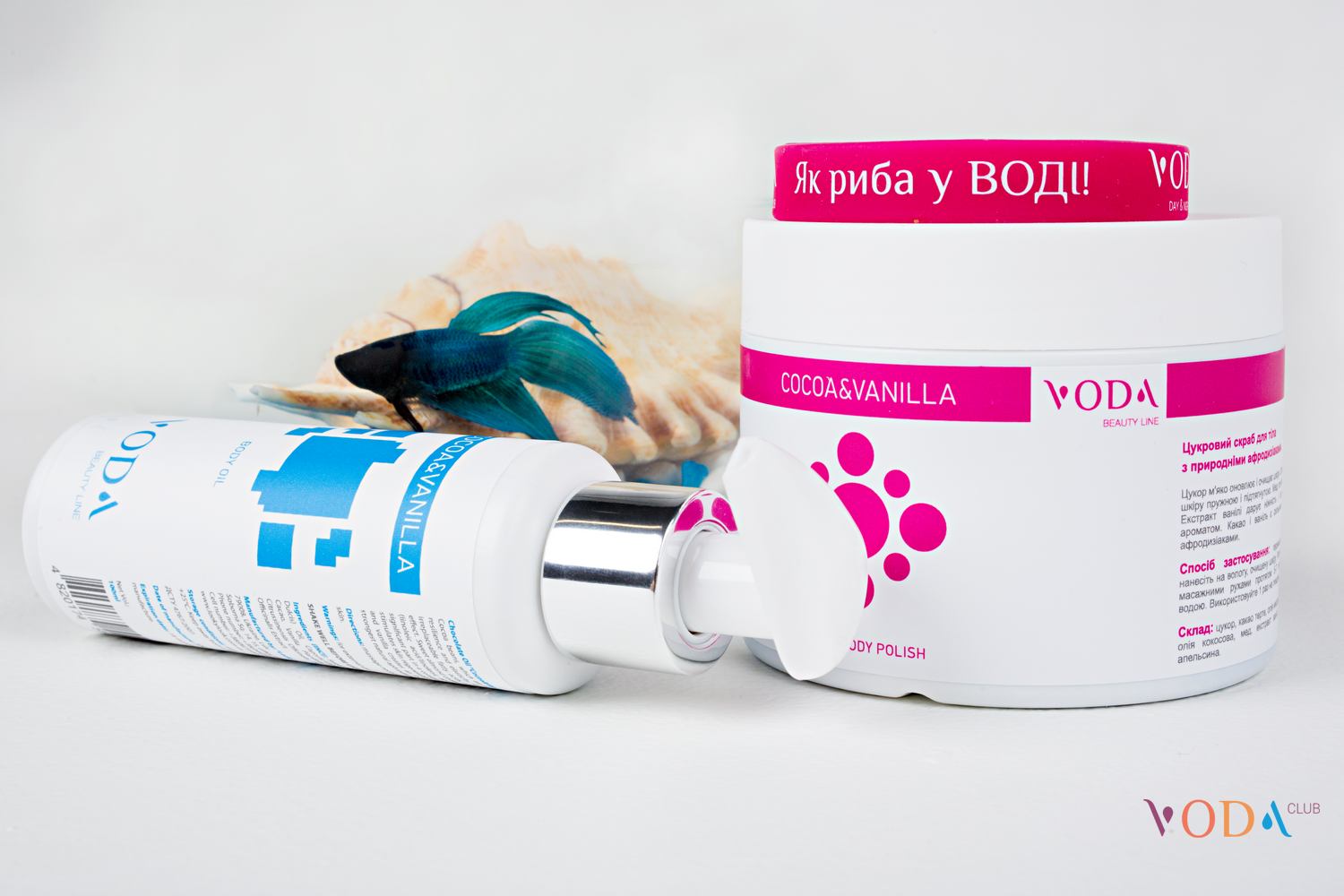 Chocolate oil
It helps to make skin resilient and elastic, natural oils of sweet almond stimulate processes of regeneration. You will catch a wind of unforgettable scents of natural aphrodisiacs: vanilla and cocoa.